You really have to check on the structure you are building as well as the location that you have chosen to build it so, there are always possibilities of flooding even regions that were not flooded before, because of climate changes, deforestation, pollution and other factors have led to floods and other natural calamities in regions which weren't known for them. For frequent flooding places, there are flood maps that can be inspected and check by the constructor. The flooding can happen by rivers, seas, reservoirs and even surface water. Preparing for the eventuality is also one of the first tasks that the builder has to take into mind, the kind of wrath nature offers cannot be estimated and contingency has been taken seriously if you are constructing on low laying regions. The nature of flooding over the years gives you the pattern as to how much you can expect in the area you are constructing. You will have to check is your project site prepared for flooding?
How a preparation ahead of floods can be made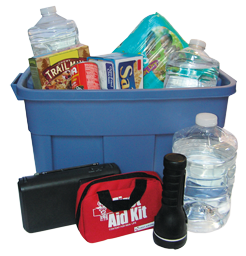 The environment agency will offer solutions for free which you can avail and the turnaround time short and you will get it by detailing in your property address along with the contact details. You will know whether is flood risk indicator put out for your area or not. The MET department can also help out to get you the data and you can subscribe to get email alerts or texts which are absolutely free, and this will be intimate you when there is some sort of flooding to happen or heavy rain occurrence. You should also have a flood plan in place. This is important o prevent people and property loss at the most. You could also avail the flood template and keep it with you. the agency will help you plan out details for helping to avoid any damage during floods and how to seek help if there is an emergency. The fire service will be there to pump out the floodwater. There has to be measured to see if there is a gas leak which can happen during floods, as equipment to keep it check can get damaged and end up polluting the environment. And way to prevent any electrical hazard from happening.
It is best to sign up for flood warnings, it is a free service you can avail and benefit from. Complying with regulatory measures reduces half your risks, as most people neglect or violate these norms and come into the deep end of risking the lives of staff and other expensive equipment. You will have to understand, if you can't save it all you will have to find ways to minimize it, you will guidance doing this if you are well prepared. Heaving an insurance cover also helps. The key areas that you should focus on when there is flood contingency avoiding the loss of lives and trying to save important things. There are so many ways you can pull yourself out of the situation if you are well informed.